Lithuania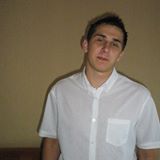 Vilius Vaisvilas
Sužinojęs, kad įstojau į universitą iškarto pradėjau ieškoti kur apsigyventi, Deividą rekomendavo Allan Hallet, žmogus, kuris rūpinosi mano stojimo reikalais (English Oak recruitment). Susisiekiau su Deividu el.paštu ir ganetinai greitai sutvarkėme reikalus dėl apgyvendinimo.
Gyvenimo sąlygos namuose, kurie priklauso Deividui, labai geros, būstai yra aprūpinti viskuo ko reikia, jei kyla kokių pageidavimų jis visada jais pasirūpina. Deividas yra malonus žmogus, su kuriuo lengva bendrauti, iš jo visada galima sulaukti pagalbos bet kokiu klausimu. Atvykus į miestą jis pasitinka naujus nuomininkus sutartoje vietoje ir padeda įsikurti.
Jei ieškote kur apsigyventi rekomenduoju susisiekti su Deividu, jis suteiks puikas sąlygas visiems atvykusiems.
As soon as I knew that I got a spot on university I started to look for accommodation. David Parry was recommended by Allan Hallet (English Oak Recruitment) who was taking care of my university matters. With just a couple of e-mails between me and David we got everything sorted out and my accommodation was available.
Living conditions in accommodations that belong to David are excellent, houses are equipped with everything you would need and if there are any request he will take care of them. David is a kind person, easy to talk to and really helpful in any matters, whether they are related to accommodation or not. He meets new tenants at the agreed location (train station in my case) to pick them up and helps to settle in.
If you are looking for a place to stay in Huddersfield, look no further, David is an excellent landlord.
Vilius